SuperLite.
For versatility and payload
Built entirely in steel with smooth, one piece sides it offers the highest payload in its class – typically around
19.5t with a latest-spec 8×4 chassis. Ideal for aggregates work and multi-purpose tipping, SuperLite is all about
practicality, versatility and ease of upkeep. In particular, its curved floor makes ejecting wet and sticky loads easy.
Designed for a long and trouble free working life, SuperLite adds a new dimension to tipping productivity.
SuperLite. Performance assured
SuperLite. A Real Leader.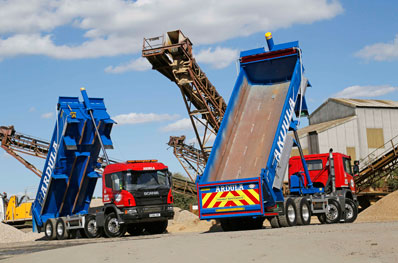 Design & Materials
SuperLite's smooth, ultra – clean design is simple and totally practical. Made in Hardox, there's simply nothing better.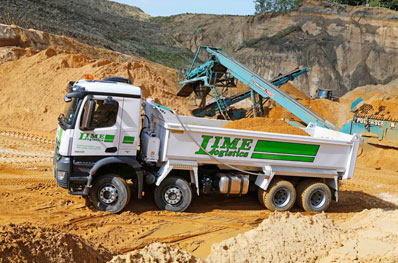 Body Building
We have the skills, the technology, the efficiency. Charlton's precision engineering is your guarantee of quality.
Total Productivity
As the clear 'best in class', SuperLite simply carries more – and for longer. It's operating productivity cannot be beaten.
SuperLite in action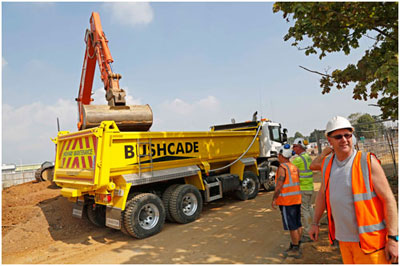 This latest body from Charlton has evolved into the most versatile and productive
design ever in terms of fitting in with the overall requirements of our business.

Stephen Marta, Managing Director, Bushcade Haulage, Ingatestone