GrabLite.
Strong and streetwise
Our GrabLite body has been specifically designed to work with cranes and grabs. As such, it's the ideal
body for utility and highway work in urban environments.
Similar to SuperLite, GrabLite has two main differences. The first is a completely flat floor to make unloading
the body with a clamshell bucket as easy as possible. Second, Grablite has a reduced height headboard
giving the crane operator greater rearwards visibility as well as safe access to inside the body. A popular
choice, GrabLite is offered in both 6×4 and 8×4 configurations.
GrabLite. Streets Ahead
GrabLite. The Complete Package
Design & Materials
Like SuperLite, smooth sided and built in Hardox. Unlike SuperLite, GrabLite's flat floor makes crane work easy.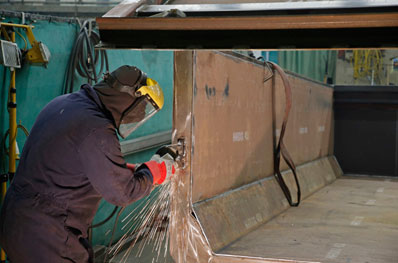 Body Building
We have the skills, the technology, the efficiency. Charlton's precision engineering is your guarantee of quality.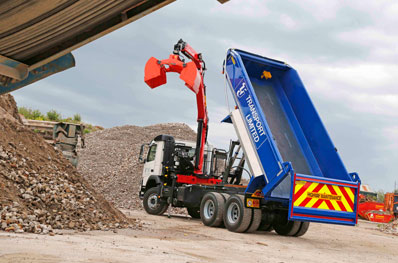 Total Productivity
With Grablite, you can load and unload just about anything, and anywhere. It's capacity for work is unbeatable.
GrabLite in action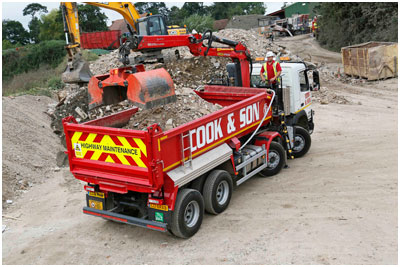 Together, Grablite and SuperLite are the best designed and most
productive tipper bodies out there

Chris Cook, Cook & Son, Gatwick