BuildLite.
Deliveries made easy
BuildLite is Charlton's multi – purpose body for the building trade. It's strong, light and versatile,
so load it with anything you want.
Ideally suited for all truck chassis from 7.5 to 26t gvw, BuildLite typically features a high quality hardwood
floor, lightweight aluminium dropsides and a crane mounted either behind the cab or at the back of the
body. Designed to be as practical, safe and easy to use as possible, BuildLite is a long proven design that
can nonetheless be made bespoke to almost any individual requirement.
Bagged sand, cement, pipes and metalwork?
BuildLite delivers everything.
BuildLite. The Everyday Workhorse.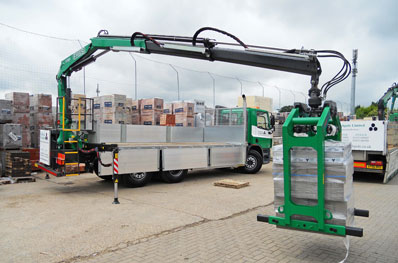 Design & Materials
Heavy duty hardwood floors combined with weight – saving metalwork deliver both durability and payload.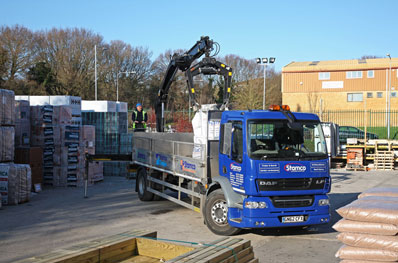 Body Building
These are often highly sophisticated truck bodies – so Charlton's proven experience is a major asset.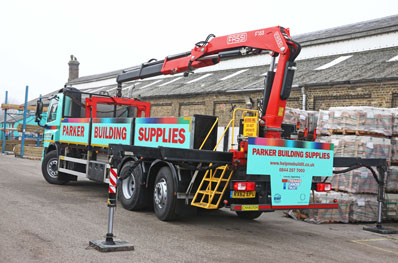 Total Productivity
Simplicity, practicality and high standards operating safety result in trucks that work more efficiently, more reliably.
BuildLite in action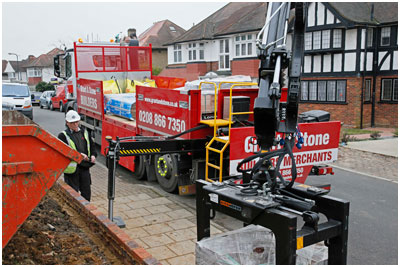 Charlton's ability to offer a complete range of bodywork solutions all from a
single source was perhaps the key factor in awarding them our business.

Nick House, Chief Executive, Grant & Stone, High Wycombe