People come first
Trucks pose particular hazards, and they often work in difficult environments too.
For drivers and the public at large, we take special care.
Whilst our bodies meet all prevailing Health & Safety requirements, we do our utmost to go beyond those
legal stipulations with additional features as applicable to individual designs such as non-slip floors,
sideguard warning panels, easy access steps with handrails, nylon 'fall arrest' systems, handwash facilities,
external lighting and even noise reduction equipment.
We also fit a full range of forward, side and rear facing camera and audio alarm systems for trucks
operating in urban areas.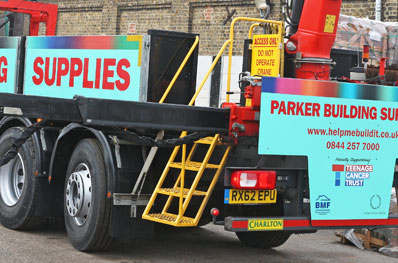 Steps with handrails
Access to the body is now safe and easy – so no more stepping up on truck tyres or jumping down to the ground. Not only is driver health per se important, but so too is reducing 'off work' injury time.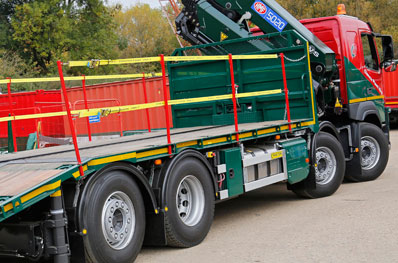 Fall Arrest equipment
An accidental fall off a truck's platform body invites serious injury – or worse. Our quick and easy to use nylon fall arrest system takes just minutes to employ and weighs next to nothing. A tiny expense for a huge benefit.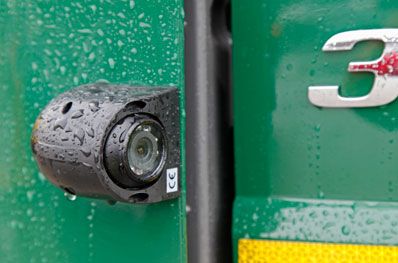 Camera systems
Now able to provide 360 degree coverage, camera systems have proved their worth again and again, especially in town and city environments. So much so that many operators pitching for work are now required to fit cameras as standard. We can also fit both DVR recording cameras and rear facing cameras as well as extra lighting to illuminate the insides or decks of our bodies, ensuring optimum loading and extra safety in the workspace.