The Key to our Success
Charlton is part of the Thompsons Group, easily the UK's largest and most successful tipper bodybuilder.
Today, we build bodies for over half of all the tippers sold in the UK, whilst delivering over
200 skiploaders and hookloaders as well.
As such we have real strength, and benefit from all the latest industry-leading design
and production technologies. We also have access to continuous, large-scale investment that a traditional
bodybuilder could never afford.
Equally important, Charlton's role as a truly specialist bodybuilder is the ideal complement to
Thompsons large-scale, high volume production capabilities.
We also play our part in the Group's unique TOTAL nationwide after-sales support service too.
Charlton and Thompsons. Perfectly combined.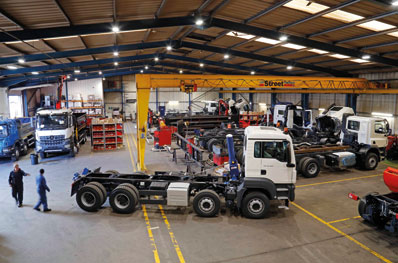 Power of 7
Charlton is one of the Thompsons Group's seven truck bodybuilding factories in the UK.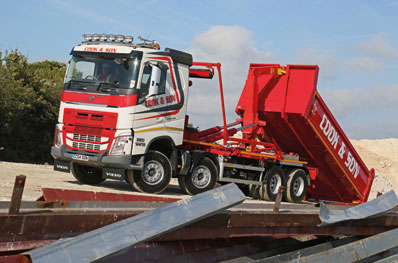 1 Source
Tippers, brick carriers, hookloaders or even trailers? Together, the combined Charlton and Thompsons product range is simply unbeatable.
TOTAL Service
Only the Thompsons Group offers TOTAL nationwide after-sales support. With us, you are in the safest possible hands.